We are Jeff Dunkelberger and Caitlin Garvey, a blacksmith and a photographer, doing our best to explore our creative instincts while at the same time raising two active young boys and working professionally.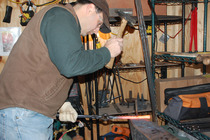 Jeff has been blacksmithing since 2008 and has studied under Albin "Albie" Drzewianowski, George Anderton, Elmer Roush, Doug Merkel, Mark Aspery, and Gerald Boggs. He uses a coal forge for public demonstrations and a propane Chile Forge at home. He loves to teach as well as continue to learn his craft, working on various commissions that keep him interested and inspired.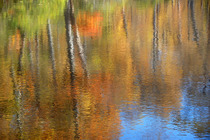 Caitlin's love of photography started in college, as she studied journalism and communication arts. She's continued to take photos over the years and has found a passion for nature photography. Please visit her photography website here to see her work.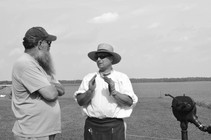 Because we both love to teach as well as create, we provide public blacksmithing demonstrations (primarily Colonial, 1812, Civil War, and modern), and we interpret at living history venues along the East Coast. We regularly demo at Claude Moore Colonial Farm, Jefferson Patterson Park, Historic Blenheim, Stratford Hall, Mount Vernon and many others. We also provide private demonstrations to schools and other interested groups. We are fully insured for all these events and classes.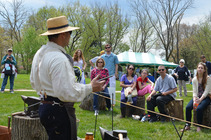 Jeff served as a board member of the Artist-Blacksmith's Association of North America and is a member of the Blackmiths' Guild of the Potomac. We are also members of the Association for Living History, Farm and Agricultural Museums.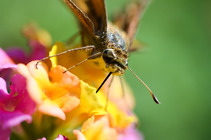 Please check our site regularly for recent news and examples of our work. You can reach us at 703-765-3000 or at inquiries@blackforestartworks.com. We look forward to hearing from you!